New article published
This week is published in the
"International Journal of Periodontics and Restorative Medicine"
the article title
"Human histologic evaluations of implants with a unique triangular neck design"
in which our partner
Fernando Muñoz
is one of the authors.
In this it article is evaluated, using histology and microtomography, the integration of dental implants with a new neck design. (doi: 10.11607/prd.4982.)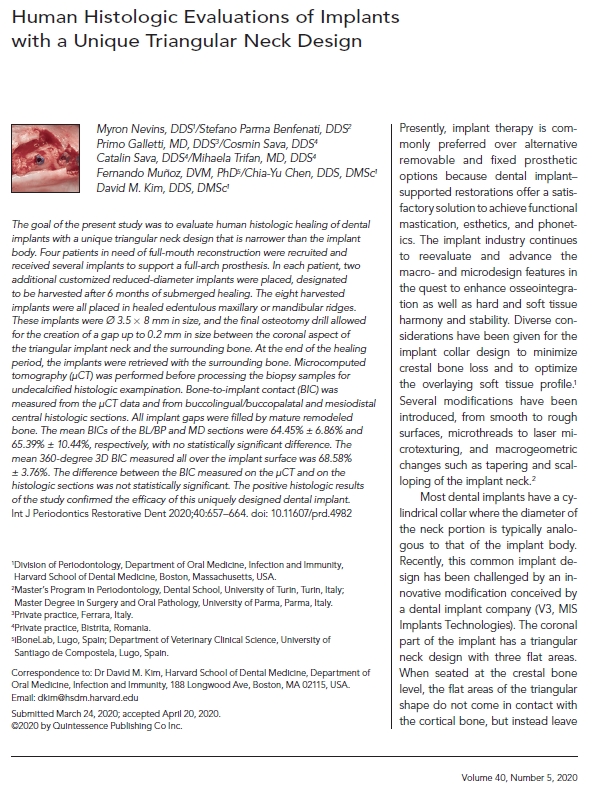 The implant processing by the "
thin section tecnique
" done in our laboratory allowed us to obtain high quality samples that, once stained and digitalized with the microscope, could be evaluated and measured for quantitative information of the implants integration in patients.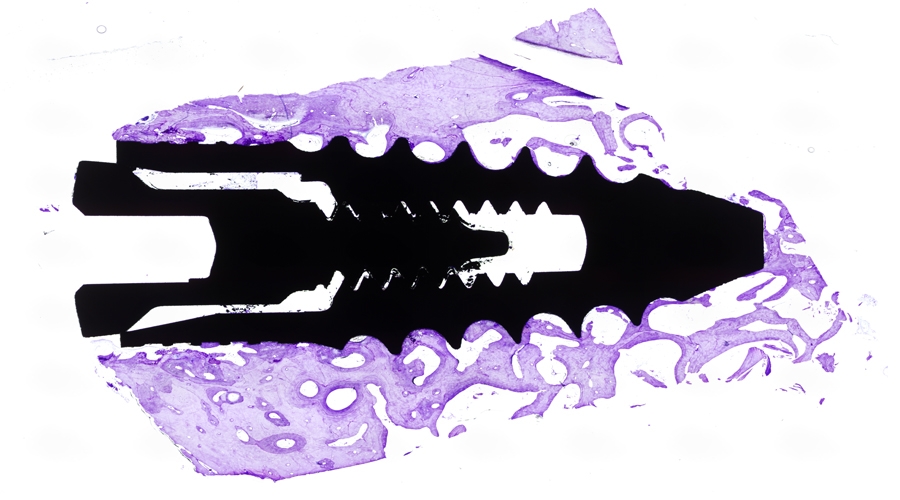 At iBoneLab we keep working to give our clients the best results
Compartir en redes sociales